Married!
Justin Timberlake and Jessica Biel got married today! After five years of dating (and one break-up), they said their vows in southern Italy on Friday, October 19.
They put out a statement through their rep, "It's great to be married, the ceremony was beautiful and it was so special to be surrounded by our family and friends."
This is the first marriage for both Timberlake and Biel. Congratulations to the happy couple.
For those keeping track at home: Robsten update
A few weeks after re-coupling, Kristen Stewart's purchased a house near on-again boyfriend Rob Pattinson. According to sources, she dropped $2.1 million on a home just a mile and a half from Pattinson's Los Feliz house. The pair's been spotted out and about as well, most recently snuggling at Chateau Marmont, Ye Rustic Inn, and lunching at Casita del Campo, in and around the Los Angeles area. The paparazzi lens even been caught them kissing in her new house yesterday. Seriously though, how does one close escrow and move into a new house that quickly? Didn't they just get back together? Or was she secretly making this house purchase while they were still broken up?
"Here's your coffee honey, at just 10 degrees above room temperature like you like it."
But even with all this canoodling, as the promotional tour for Twilight Breaking Dawn: Part 2 ramps up, the studio isn't taking any chances.
Just your run of the mill, everyday, young couple in love...that fuel sales of gossip rags due to her infidelity, star in one of the biggest movie franchises ever, and the busy as a bee, philandering female half also happens to currently be the world's highest paid actress.
"Despite getting back together, Rob and Kristen will have separate hotel rooms booked for them on the upcoming promotional tour for Breaking Dawn-Part 2. Summit Entertainment isn't taking any chances that the couple will have problems again and be forced to scramble at the last minute to book one of them a posh hotel suite," a source close to the situation explains.
A full size dose of bits (TV and movie) movie opening and the quote of the week all after the jump!
The Bits
Tara Manning was arrested for assaulting Holly Hartman, her make-up artist, and was released on her own recognizance the next day. According to her lawyer, "the whole incident has been blown out of proportion. They'd been together every waking minute and they got on each other's nerves and had a little incident. It was a minor physical incident." The lawyer doesn't think Harman intends to press charges. "I expect it to be resolved based on the conversation I had with [Hartman]."
Dennis Quaid and wife Kimberly have split again. Kimberly filed for legal separation and their rep stated, "Kimberly and Dennis Quaid have decided to legally separate after 8 years of marriage. They ask that their privacy and the privacy of their family be respected during this difficult time."
Douche-bag Sam Lufti is suing Britney Spears for "the 15 percent of her earnings that she allegedly promised him in the roughly eight months he served as her manager", her mother Lynn for "alleging in her 2008 book Through the Storm that he drugged Britney and cut her off from loved ones" and her dad Jamie for "allegedly punching him in the chest in January 2008". The court drama kicked off this week but Britney is not expected to attend.
Bachelorette Emily Maynard and Jef Holm have broken off their engagement.
Brian Austin Green and Megan Fox had a baby boy, Noah Shannon.
Bree Turner and hubs Justin Saliman had a baby boy, Dean.
Jason and Holly Mesnick are expecting their first child.
Holly Madison announced she and her boyfriend are expecting a girl.
Comedian Jeff Dunham married Audrey Murdick.
Alfonso Riberiro (Fresh Prince of Bel Air…what, slow news week) married Angela Unrich.
Elisa Donovan and Charlie Bigelow tied the knot, they have a 5-month old daughter Scarlett Avery.
Do you think he ever hit it?
TV Bits
(Spoilers)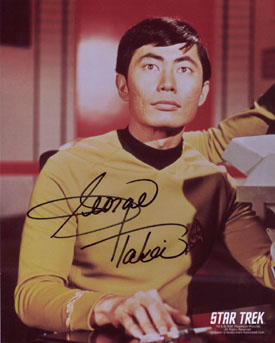 Takei is experiencing a late stage revival and enjoy the hell out of it.
Tina Fey and Amy Poehler will host the 70th annual Golden Globes on 1/13/13.
Beyonce will perform during Superbowl XLVII's halftime show on 2/3/13.
American Idols's former contestant and slightly annoying personality Jessica Sanchez finalized a deal to appear on Glee. And that news is completely overshadowed by the fact that Bette Midler also agreed to appear on Glee. It is unknown if she'll play herself or a character.
NBC pulled the plug on Animal Practice (I'm not a fan of the sitcom but I thought this one was funny).
ABC Family canceled The Secret Life of the American Teenager, after five seasons.
Olympic gold medalist Missy Franklin will guest star on Pretty Little Liars as herself.
Marisol Nichols will guest on Private Practice in an ep titled, "The World According to Jake".
Henry Ian Cusick will guest on Body of Proof (a show I thought ABC canceled but is apparently bringing back in 2013) as "a psychologist named Trent Marsh who has patients that Megan (Dana Delany) and Tommy (Mark Valley) are carefully watching while investigating a murder case."
Buffy fans, this one of for you. And when I say Buffy fans, I mean CaliforniaKara,Josowa, and Marja: Tom Lenk has been cast in Lifetime's new series Witches Of East End, a new show about…wait for it…witches. Duh. But with a cast of Julia Ormond, Jenna Dewan-Tatum and Rachel Boston, at least it's a family of hot bitches witches.
Ryan Hurst will next be seen on new TV series King & Maxwell (based off the books series by David Balducci) as Edgar, an imprisoned potential serial killer who also suffers from autism. It's not yet known if this is a recurring role or a guest appearance.
Rhona Mitra and Eric Dane head the cast of the new TNT series The Last Ship, which revolves around a disaster that practically destroys planet Earth.
Alex Kingston will play Miranda Pennebaker, a shady business woman, on NCIS.
Carl Weathers, Ron Howard, Judy Greer, Mae Whitman, Liza Minnelli, Henry Winkler, Scott Baio and Jeff Garlin will all appear on the next incarnation of Arrested Development, which debuts this spring on NetFlix.
George Takei will guest on Hawaii 5-0 as Chin and Kono's uncle. He'll also guest on The New Normal in December.
Speaking of Hawaii 5-0, Daniel Henney also guests in November as Michael Noshimuri, the beefy, tattooed brother of Adam, who was just released from Pelican Bay Penitentiary where he served 15 years. Some of you might remember him when he co-stared with 5-0's Alex O'Loughlin on Three Rivers.
Andy Samburg will star in an as yet untitled new comedy pilot from creators Mike Schur and Dan Goor for Fox about "a group of detectives working outside New York City. Samberg will play the main character and will also produce the series."
Brendan Fraser will star in and executive produce TNT's new spy drama Legends, as "a government agent, based on a book by Robert Litell."
Much like his boy Justin Timerlake, Andy Samburg has reached an apex in his career where studios will pay you to do just about anything you want. Dave Chapelle got there and crumbled. Will Samburg thrive as Timberlake did?
Movie Bits
Mike Epps joins the cast of Nina, the movie biopic about Nina Simone's life, as Richard Pryor. Zoe Saldana has been cast as Nina.
Lionsgate acquired the rights to the novel Rules Of Civility.
Movies Opening this Week: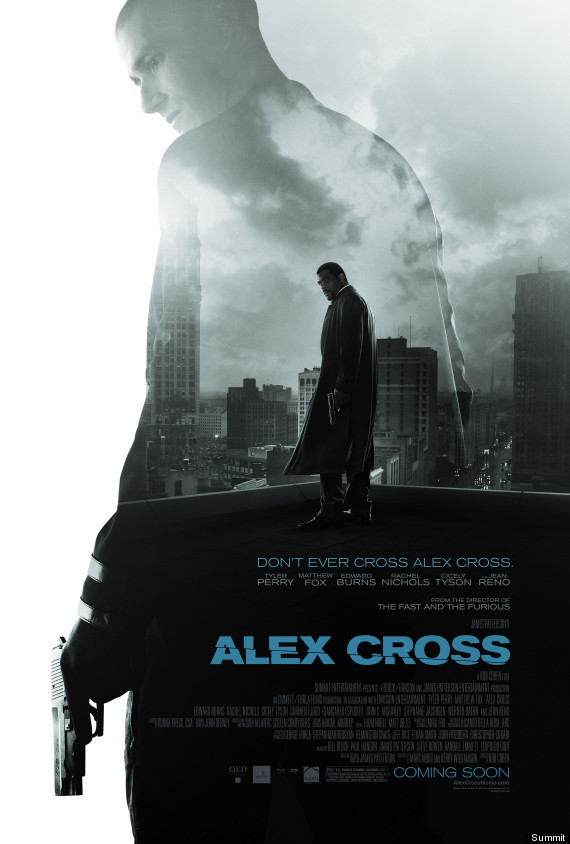 Quote of the Week:
"I want to apologize to the kids in America that are watching this right now." – Tom Hanks, apologizing after saying the F-word on Good morning America (because so many kids in America watch that program)
Doesn't give a f*ck at this point.
Written by Gingerbreadmama for Tea With Lemon. Photos and captions courtesy of the TWL Editor-in-Chief and our T-VIP. Sources: radaronline.com, people.com, tvguide.com, tvline.com. eonline.com, huffingtonpost.com, latimes.com, variety.com, deadline.com, yahoo.com, tmz.com